2021-01-24 10:06:06
Seattle, WA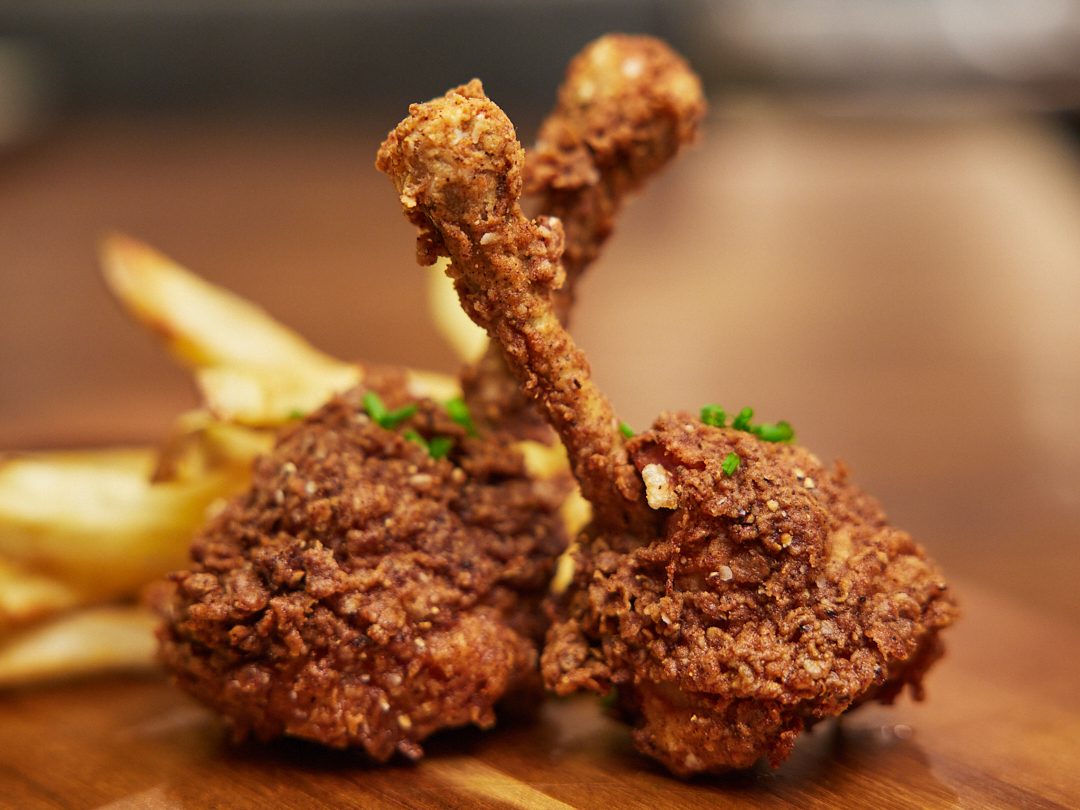 Ingredients
| Amount | Ingredient | Calories | Link |
| --- | --- | --- | --- |
| 1/2 lbs. | Chicken Leg Quarters | 507 | Buy Fresh! |
| 1 tbsp. | Kosher Salt | 0 | |
| 1 cup | All Purpose Flour | 481 | |
| 1 tsp. | Kosher Salt | 0 | |
| 1 tsp. | Black Pepper | 7 | |
| 1 tsp. | Garlic Powder | 5 | |
| 1 tsp. | Onion Powder | 9 | |
| 1 tsp. | Paprika | 7 | |
| 2 cups | Buttermilk | 198 | Buy Fresh! |
Preparation
Homemade fried chicken is a challenging yet rewarding experience when done right. The salt and fat will make your taste buds go wild. We start with the dredge. In a large bowl mix the all purpose flour, kosher salt, black pepper, garlic powder, paprika, and onion powder.

In a second bowl add 2 cups of buttermilk. Toss your chicken drumsticks into the dredge before coating with buttermilk. Next coat the drumsticks evenly with the buttermilk and then toss back into the dredge. Make sure an even coating of dredge is applied and cook at 350 °F until an internal temperature of 155 °F is reached. We prefer peanut oil for deep frying our foods.

When done remove the drumsticks from the hot oil and drain over a paper towel or newspaper. Immediately season with salt and enjoy!
Nutrition


Recommended Serving Size: 3 oz. (Approximately 233 cal.)
Total Servings: Approximately 2
Items Used
Below are a few of the items used to create the finished result. The curated items below and ingredients above have been carefully selected and represent what we believe to be the best balance between quality and cost.