2020-09-15 19:31:25
Seattle, WA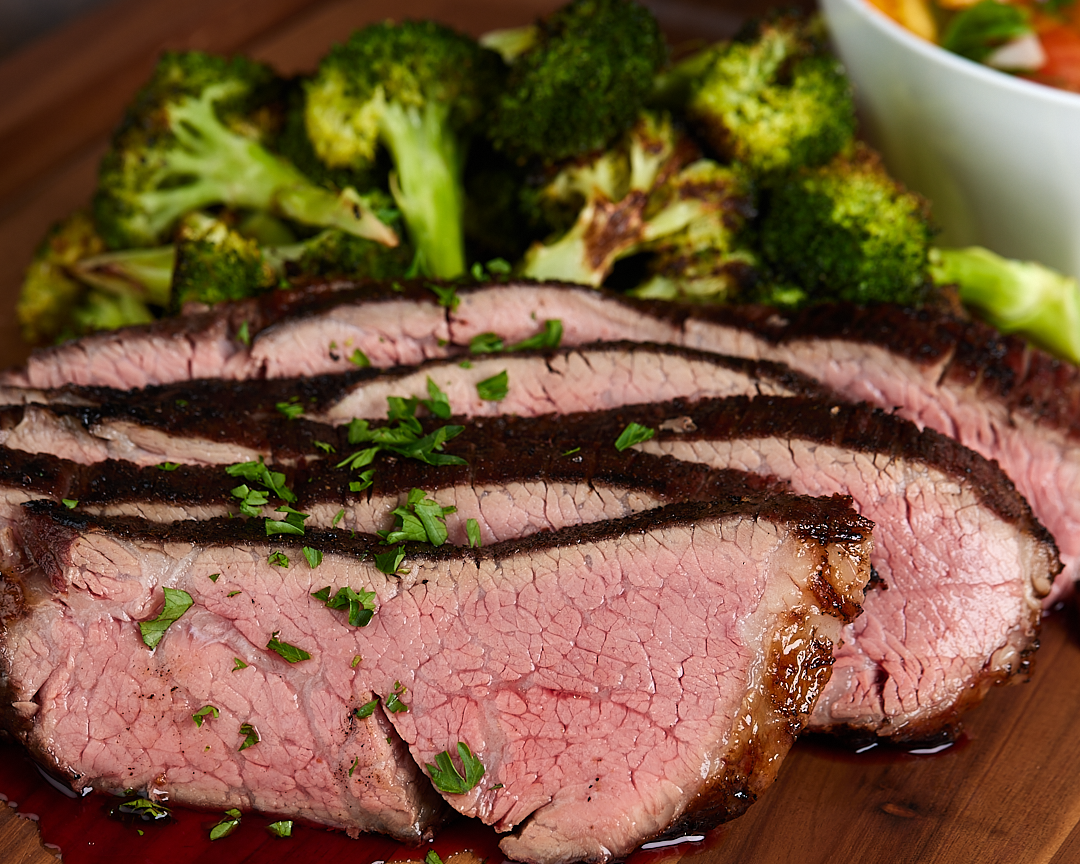 Ingredients
| Amount | Ingredient | Calories | Link |
| --- | --- | --- | --- |
| 3 lbs. | Tri-Tip | 2232 | Buy Fresh! |
| 1 tbsp. | Kosher Salt | 0 | |
| 1 tbsp. | Black Pepper | 19 | |
Preparation
The rotisserie tri-tip was such a hit, we had people begging for more. We decided to change things up and BBQ the tri-tip this time around. We kept things simple and seasoned with salt and pepper. We smoked the tri-tip with apple chunks at 250 °F until we hit an internal temperature of 125 °F.
We allowed the tri-tip to rest for 20 minutes and during that time reconfigured our Weber grill for direct heat to finish it off with a nice and crispy sear. Once we had a good crust we pulled from heat and allowed to rest for another 5 minutes. Slice as desired, garnish with your favorite sides and dig in!
Parings
Tri-tip is a leaner cut of beef so you'll want a medium to lighter bodied wine. Pinot Noir's make a perfect pairing, however, if you like something bolder try a Malbec or Syrah.
Nutrition
Tri-tip steak is full of flavor and lean on calories. A 3 ounce serving will net you only 181 calories so a second serving is virtually guilt free!

Recommended Serving Size: 3 oz. (Approximately 181 cal.)
Total Servings: Approximately 16
Items Used
Below are a few of the items used to create the finished result. The curated items below and ingredients above have been carefully selected and represent what we believe to be the best balance between quality and cost.