2020-09-29 07:27:32
Seattle, WA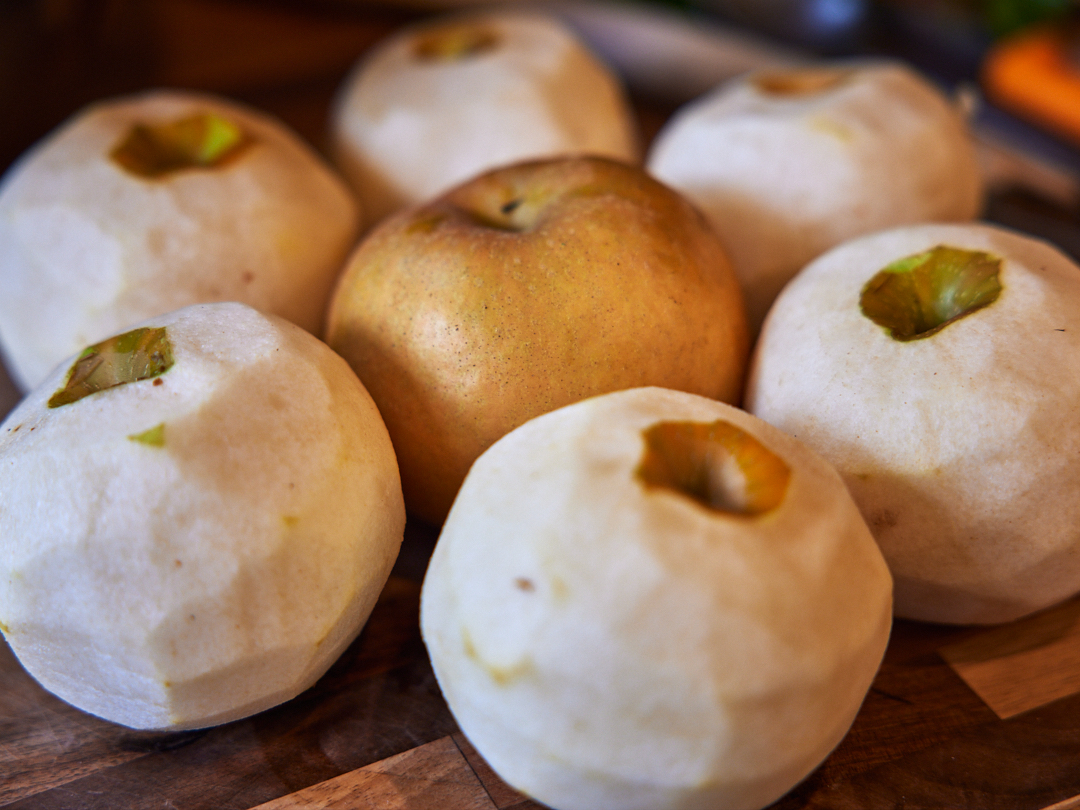 Ingredients
| Amount | Ingredient | Calories | Link |
| --- | --- | --- | --- |
| 1 1/2 cups | Graham Cracker Crumbs | 542 | |
| 1/2 cup | Sugar | 381 | |
| 3/4 cup | Salted Butter | 1222 | Buy Fresh! |
| 2 lbs. | Korean Pears | 382 | Buy Fresh! |
| 2 tsp. | Ground Cinnamon | 13 | |
| 2 tsp. | Lemon Juice | 3 | Buy Fresh! |
| 1 cup | Brown Sugar | 679 | |
| 3/4 cup | All Purpose Flour | 361 | |
| 1/8 tsp. | Kosher Salt | 0 | |
Preparation
The first step is to make the pie crust so it has ample time to cool. Mix the graham cracker crumbs, 6 tablespoons of melted butter, 1/3 cup of white sugar, and 1 teaspoon of ground cinnamon until well incorporated. Press the pie crust mixture into an 9-inch pie dish.
Bake the pie crust at 375 °F for 7 minutes. When done, remove from the oven and allow to cool.
Next we will make the pie filling. Clean, peel, and slice 6 Korean pears. In a mixing bowl, toss the sliced Korean pears, 2 tablespoons of white sugar, 1 teaspoons of ground cinnamon, and lemon juice. Mix well to combine and set aside.
Next up is the pie topping. In a separate mixing bowl add the brown sugar, flour, 1 teaspoon of cinnamon, and diced cold butter. Using your hands or a pasty cutter mix the butter into flour mixture. The topping mixture should have a crumb like texture.
Transfer the pear mixture into the cooled pie crust. Spread your topping over the pie filling by hand. Bake the pie for 40-50 minutes at 350 °F until golden brown. When done remove from heat and allow to cool. Add a scoop of vanilla ice cream when ready to serve.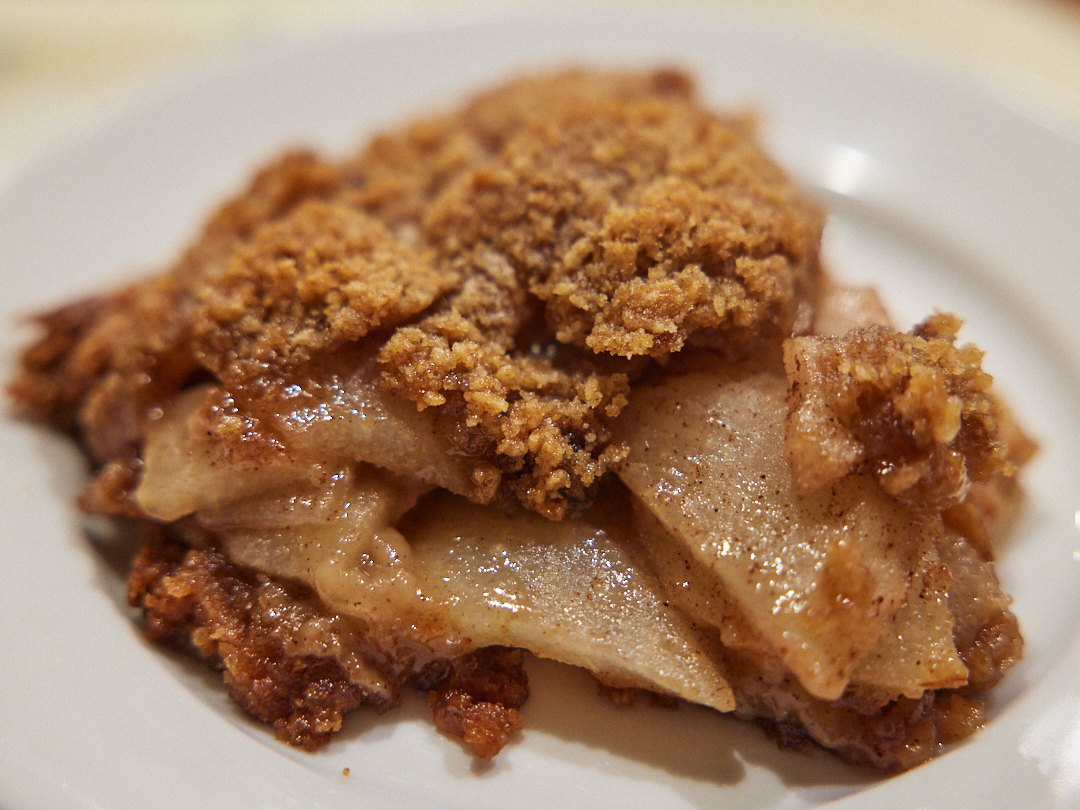 Parings
The Korean pears are complemented by Tawny Port or Moscato d'Asti.
Nutrition
A slice of Korean pear apple apple is 445 calories.

Recommended Serving Size: 1 slice (Approximately 445 cal.)
Total Servings: Approximately 8
Items Used
Below are a few of the items used to create the finished result. The curated items below and ingredients above have been carefully selected and represent what we believe to be the best balance between quality and cost.