2020-10-11 08:22:36
Seattle, WA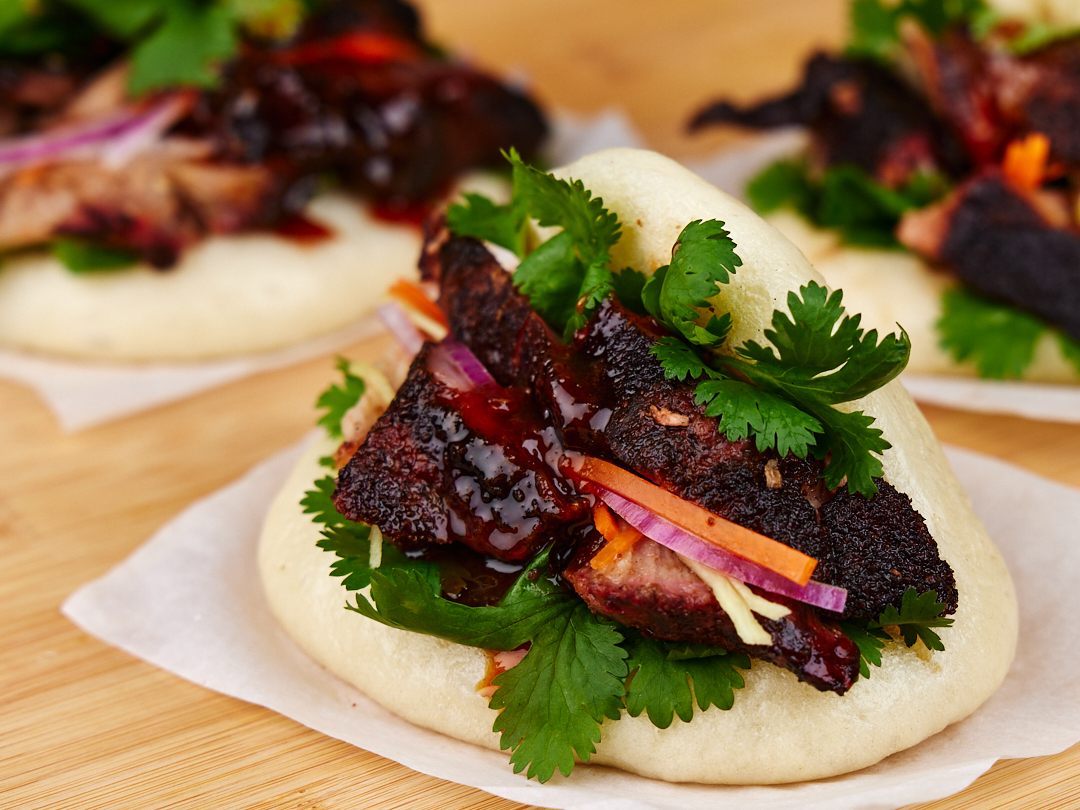 Ingredients
| Amount | Ingredient | Calories | Link |
| --- | --- | --- | --- |
| 8 lbs. | Pork Shoulder | 9736 | Buy Fresh! |
| 1 tbsp. | Kosher Salt | 0 | |
| 1 tbsp. | Black Pepper | 19 | |
| 1 tbsp. | Garlic Powder | 13 | |
| 1 tbsp. | Onion Powder | 25 | |
| 1 tbsp. | Paprika | 20 | |
| 3 oz. | Carrots | 33 | Buy Fresh! |
| 3 oz. | Ginger | 55 | Buy Fresh! |
| 3 oz. | Red Onion | 12 | Buy Fresh! |
| 3 oz. | Cilantro | 1 | Buy Fresh! |
Preparation
Our fried chicken with steamed buns was such a hit that we decided to experiment. The first thing that came to mind was a classic BBQ pork shoulder. This simple to make meal only takes time and you'll be treated with an amazing meal.

In a mixing bowl add the kosher salt, freshly ground black pepper, garlic powder, onion powder, and paprika. Mix well and generously season the pork shoulder.

We'll want to cook the pork shoulder low and slow. This will result in a juicy, fork tender pork that will knock your socks off! Use any grill or smoker and heat it up to 225 °F. Smoke with hickory wood chunks for 8-12 hours until a temperature probe or fork is able to pierce the pork with very little resistance. Once ready remove from heat and allow to rest for at least 30 minutes.

Once rested slice or pull apart bite size chunks of pork to top with your freshly made bao buns. Check out our Chinese Bao Buns and Sauce recipe from a previous post, they are exceptional.

Garnish with fresh cilantro, red onion, carrot, and ginger.
Parings
This dish goes amazingly well with a Pinot Noir or Merlot.
Nutrition
A 3 ounce portion of pork shoulder is about 229 calories. Add the bun, garnish, and sauce for another 171 calories.

Recommended Serving Size: 1 pork bao bun (Approximately 400 cal.)
Total Servings: Approximately 43
Items Used
Below are a few of the items used to create the finished result. The curated items below and ingredients above have been carefully selected and represent what we believe to be the best balance between quality and cost.