2020-10-12 15:58:15
Seattle, WA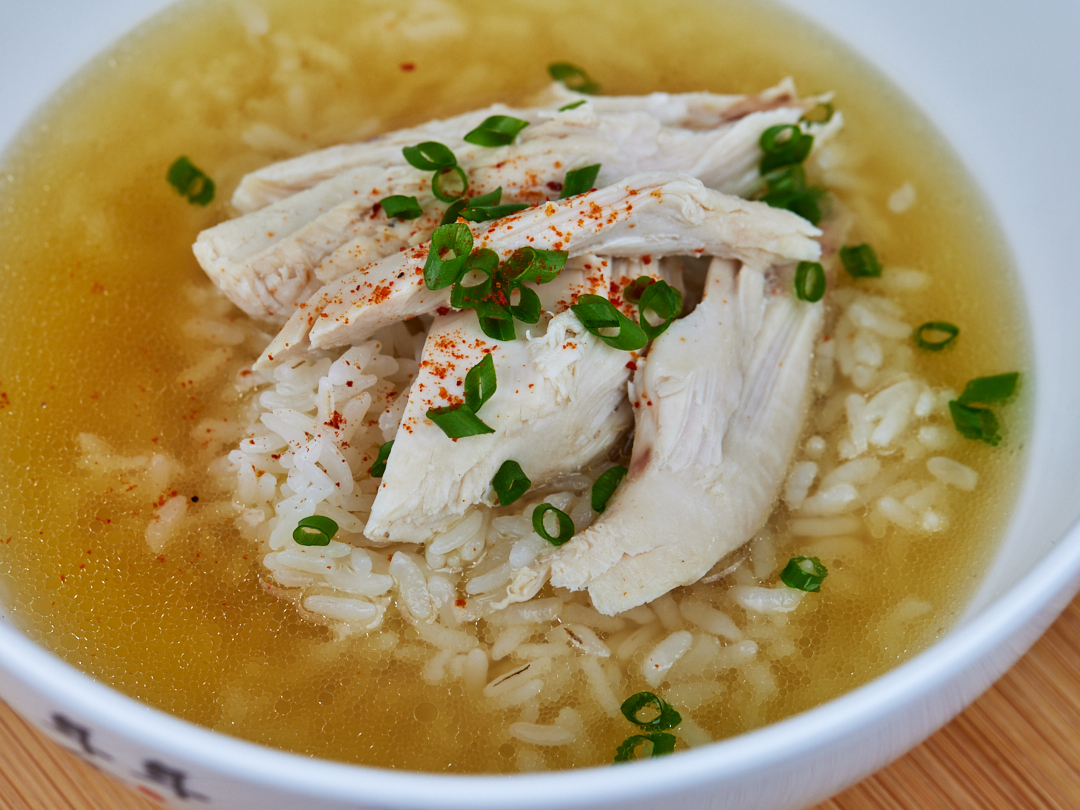 Ingredients
| Amount | Ingredient | Calories | Link |
| --- | --- | --- | --- |
| 4 lbs. | Whole Chicken | 4048 | Buy Fresh! |
| 2 cups | Onion | 128 | Buy Fresh! |
| 1 cup | Ginger | 289 | Buy Fresh! |
| 1 cup | Garlic Clove | 203 | Buy Fresh! |
Preparation
It's been raining the past week here in Seattle, WA. The cold damp mornings with the sun rays trying to break through the clouds inspired us to make Korean chicken soup. According to our grandparents, a pot of this soup will warm your soul and make everything better.

This has to be one of the simplest recipes to make with the highest reward of flavor. In a large stock pot place a whole chicken, onion cut in half, ginger cut in half, and 2 bulbs of garlic whole, skin and everything. Fill the pot with water until all ingredients are submerged and place over high heat. Bring to a boil then reduce the heat to simmer and allow to cook for 3-4 hours.

Once the chicken begins to fall apart you know the soup is done. We usually pull the chicken and remove the bones to separate the meat. You can also leave everything as is if you prefer a more rustic soup with the bones in.

Add a few pieces of chicken, a few cups of broth, and enjoy as is or with rice and your favorite garnishes.
Parings
Chicken soup goes well with a Pinot Noir or Chardonnay.
Nutrition
3 ounces of chicken breast yields about 144 calories. A cup of chicken broth is approximately 43 calories.

Recommended Serving Size: 3 oz. of chicken and 1 cup of broth. (Approximately 187 cal.)
Total Servings: Approximately 2
Items Used
Below are a few of the items used to create the finished result. The curated items below and ingredients above have been carefully selected and represent what we believe to be the best balance between quality and cost.