2020-11-02 07:12:48
Seattle, WA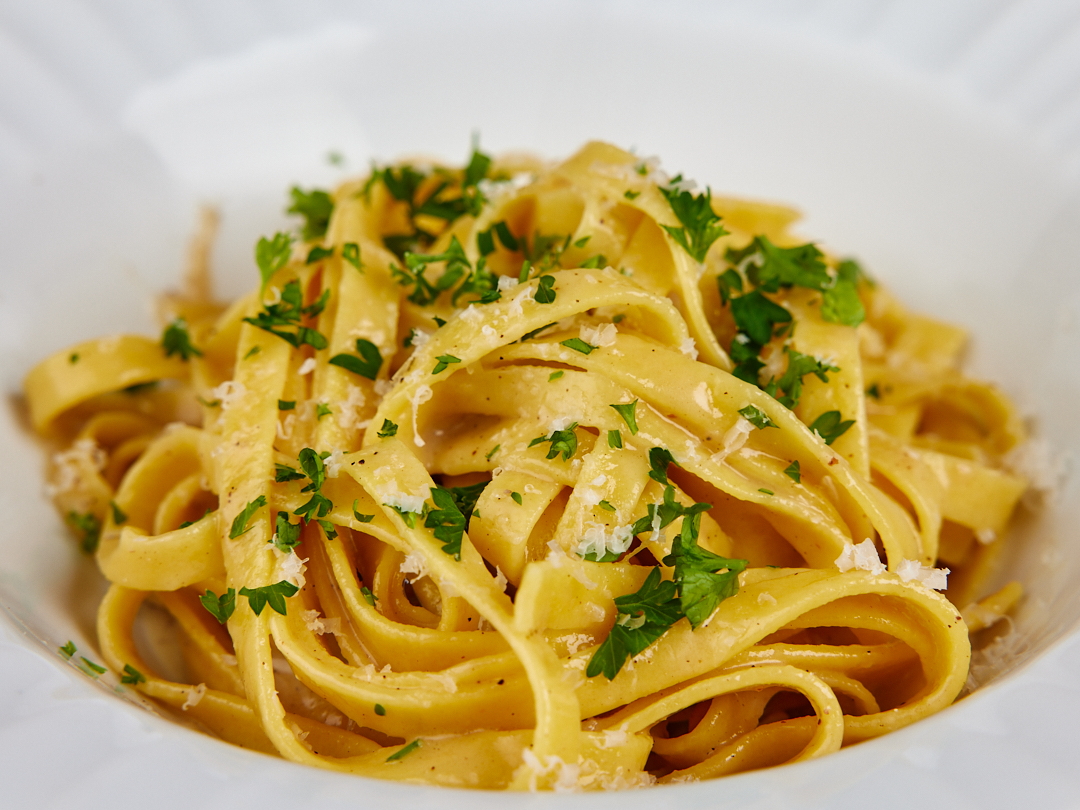 Ingredients
| Amount | Ingredient | Calories | Link |
| --- | --- | --- | --- |
| 6 oz. | Fettuccini | 100 | Make Fresh! |
| 1/8 tsp. | Kosher Salt | 0 | |
| 1 tsp. | Black Pepper | 7 | |
| 1 cup | Parmesan Cheese | 581 | |
| 12 oz. | Ribeye Steak | 990 | Buy Fresh! |
Preparation
Bring 3 quarts of water to a boil in a medium pot. Season with salt, add the pasta, and cook stirring occasionally until about 2 minutes before tender. Drain, reserving 3/4 of a cup of pasta cooking water.

Meanwhile, melt 2 tablespoons of salted butter in a large skillet over medium heat. Add the black pepper and toast for about 1 minute.

Add 1/2 cup of reserved pasta water and bring to a simmer. Add the pasta and the remainder of the water. Reduce the heat to low and add the grated Parmesan cheese stirring the pasta until all of the cheese melts. Remove the pasta from the skillet, garnish with grated Parmesan cheese and chopped parsley. Serve warm with a sliced ribeye steak if you like.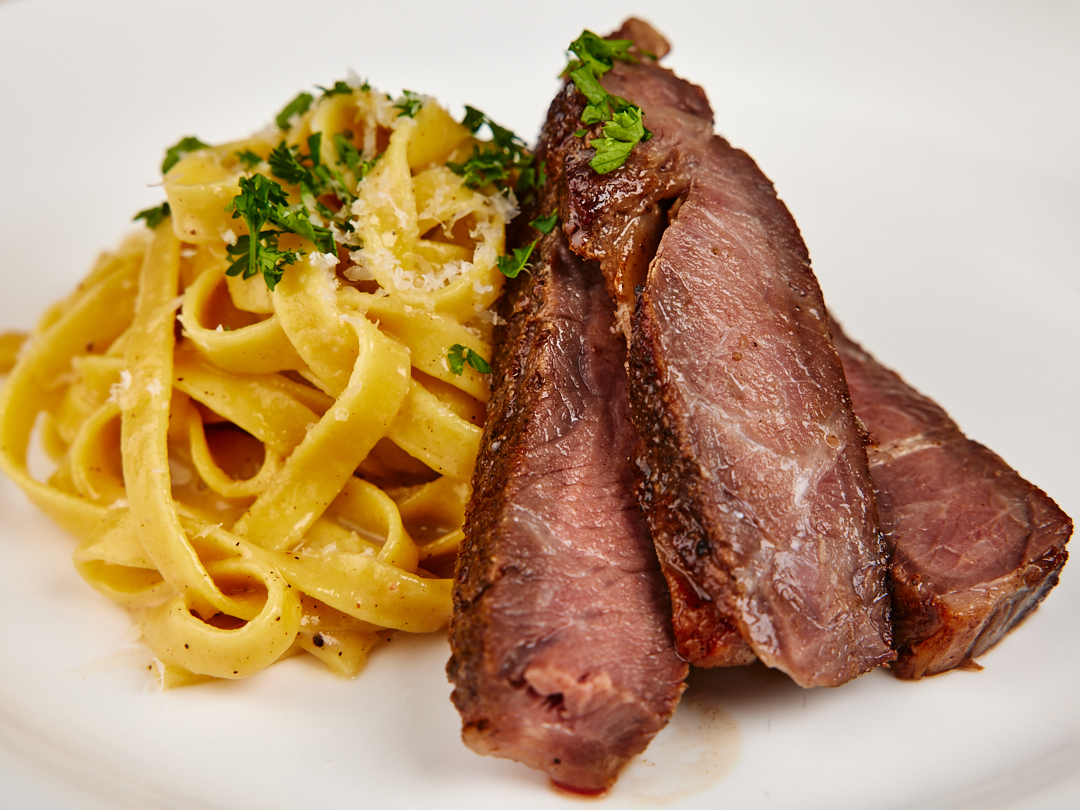 Parings
A Cabernet Sauvignon or Chardonnay pairs exceptionally well with the fresh pasta and steak.
Nutrition
A cup of fettuccine is approximately 200 calories. Add 3 ounces of ribeye and you get another 170 calories.

Recommended Serving Size: 1 cup of fettuccine with ribeye steak. (Approximately 370 cal.)
Total Servings: Approximately 4
Items Used
Below are a few of the items used to create the finished result. The curated items below and ingredients above have been carefully selected and represent what we believe to be the best balance between quality and cost.