2020-11-14 07:26:57
Seattle, WA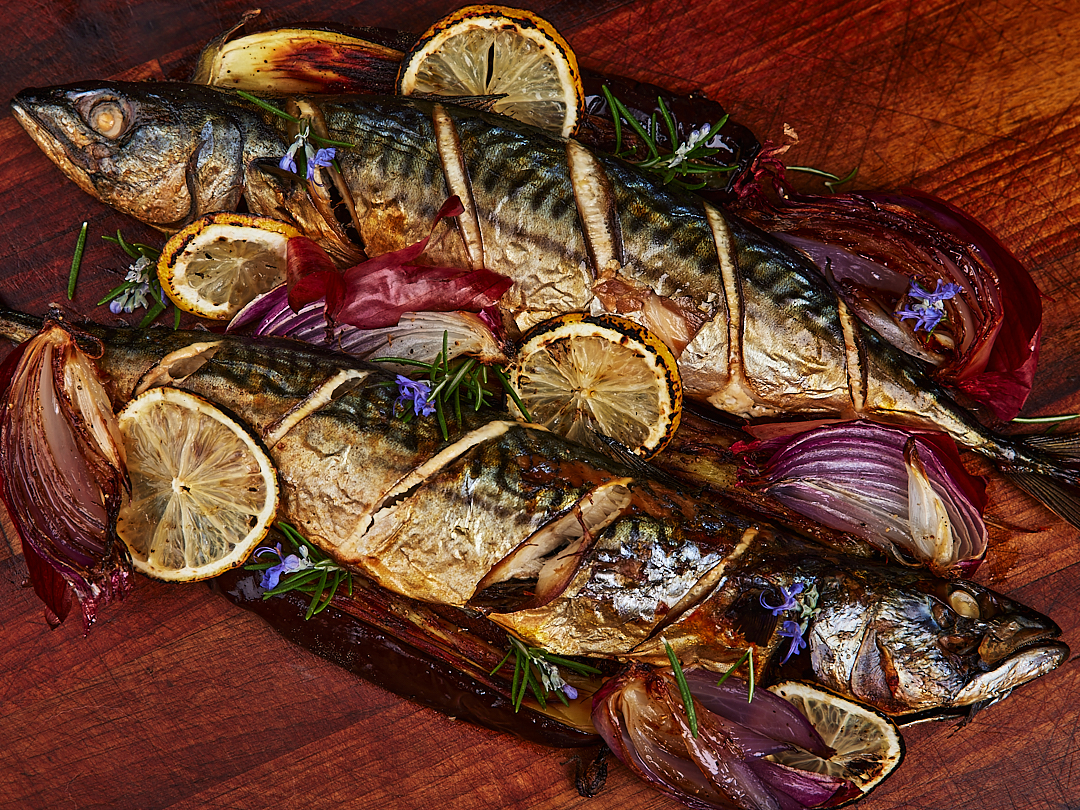 Ingredients
| Amount | Ingredient | Calories | Link |
| --- | --- | --- | --- |
| 2 lbs. | Mackerel | 2768 | Buy Fresh! |
| 1 tbsp. | Kosher Salt | 0 | |
Preparation
Mackerel is one of those hidden gems I believe is underrated in the food universe. This important food is full of oil and high in omega 3 fatty acids. While healthy, that oil and fat creates amazing and intense flavors that are out of this world. Personally, I consider mackerel the ribeye steak of the fish world.

What is even more amazing is the preparation and how simple it is. All you need is kosher salt. Just like a good cut of beef, kosher salt alone will allow you to experience and taste the delicious flavors of the mackerel, the true star of the show.

Make horizontal slices every 1 1/2 inches behind the collar. Season generously with kosher salt and don't forget to season inside of the incisions. When ready to cook, preheat the Anova Precision Oven.
Step 1 - Pre Heat
Heating Elements: Rear
Sous Vide Mode: On
Temperature: 145 °F
Steam: 100%
Once the Anova Precision Oven reaches temperature, roast the mackerel until the target probe temperature reaches 145 °F.
Step 2 - Roast
Heating Elements: Rear
Sous Vide Mode: On
Temperature: 145 °F
Steam: 100%
Probe Target:
145°F
When the probe target temperature is reached remove the mackerel from the oven and configure for searing using the settings below. Don't forget to remove the probe. When the oven reaches searing temperature continue roasting the mackerel until a beautiful color develops.
Step 3 - Sear
Heating Elements: Top, Rear
Sous Vide Mode: Off
Temperature: 482 °F
Steam: Off
Time:
8 Minutes
Once the skin of the mackerel is just the way you like it, remove from the oven and allow to rest for 5 minutes. Serve with your favorite sides and enjoy!
Parings
Mackerel, an oily fish, goes well with white wines. Try a Pinot Grigio or Viognier.
Nutrition
A single 5 ounce serving is approximately 415 calories.

Recommended Serving Size: 5 oz. (Approximately 415 cal.)
Total Servings: Approximately 6
Items Used
Below are a few of the items used to create the finished result. The curated items below and ingredients above have been carefully selected and represent what we believe to be the best balance between quality and cost.