2020-11-18 07:16:08
Seattle, WA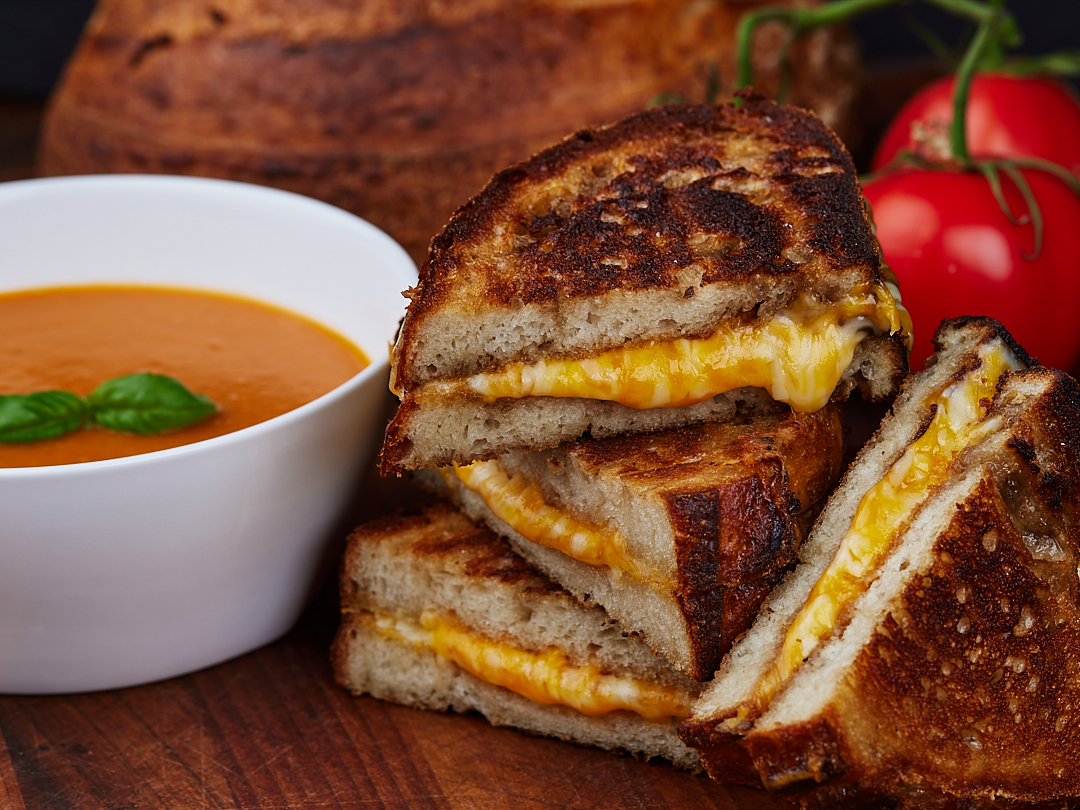 Ingredients
| Amount | Ingredient | Calories | Link |
| --- | --- | --- | --- |
| 2 slices | Sourdough Bread | 158 | Homemade Is Best! |
| 1/2 cup | Cheddar Cheese | 266 | Buy Fresh! |
| 1/2 cup | Colby Jack Cheese | 217 | Buy Fresh! |
Preparation
Grilled cheese brings back the fond memories of my childhood. We took a timeless classic and made it grown up and even the baby approved. Check out our recipe below.

We used one of our homemade sourdough breads, however, a nice store bought version is just as good. From the center portion of the loaf slice off two nicely sized pieces about 3/4 inch thick or to your personal preference.

In a hot cast iron pan, over medium-high heat, add a tablespoon of butter and once melted evenly throw in the bread slices and toast until golden. Once your desired color is reached remove the slices from heat and add another tablespoon of butter.

When evenly melted, place the slices back onto the cast iron pan to toast the other side. Pile on your favorite cheese. We used a cheddar and Colby Jack mixture, however, you can use any type of cheese that suits your personal preference. Quickly cover the pan with a lid to help the cheese melt.

Once the other side is toasted to a nice golden brown, remove from heat and place on a wire rack and allow to cool. The wire rack allows some of the excess moisture to vent during the cooling process to keep the toasted bread nice and crispy and prevent it from getting soggy. Once cool serve and enjoy!

Pro Tip: If you have difficulty melting the cheese before burning the bread try adjusting the temperature to a lower setting.
Nutrition
We estimate the grilled cheese sandwich to contain approximately 1000 calories.

Recommended Serving Size: 1/2 Sandwich (Approximately 500 cal.)
Total Servings: Approximately 2
Items Used
Below are a few of the items used to create the finished result. The curated items below and ingredients above have been carefully selected and represent what we believe to be the best balance between quality and cost.