2020-11-24 19:39:58
Seattle, WA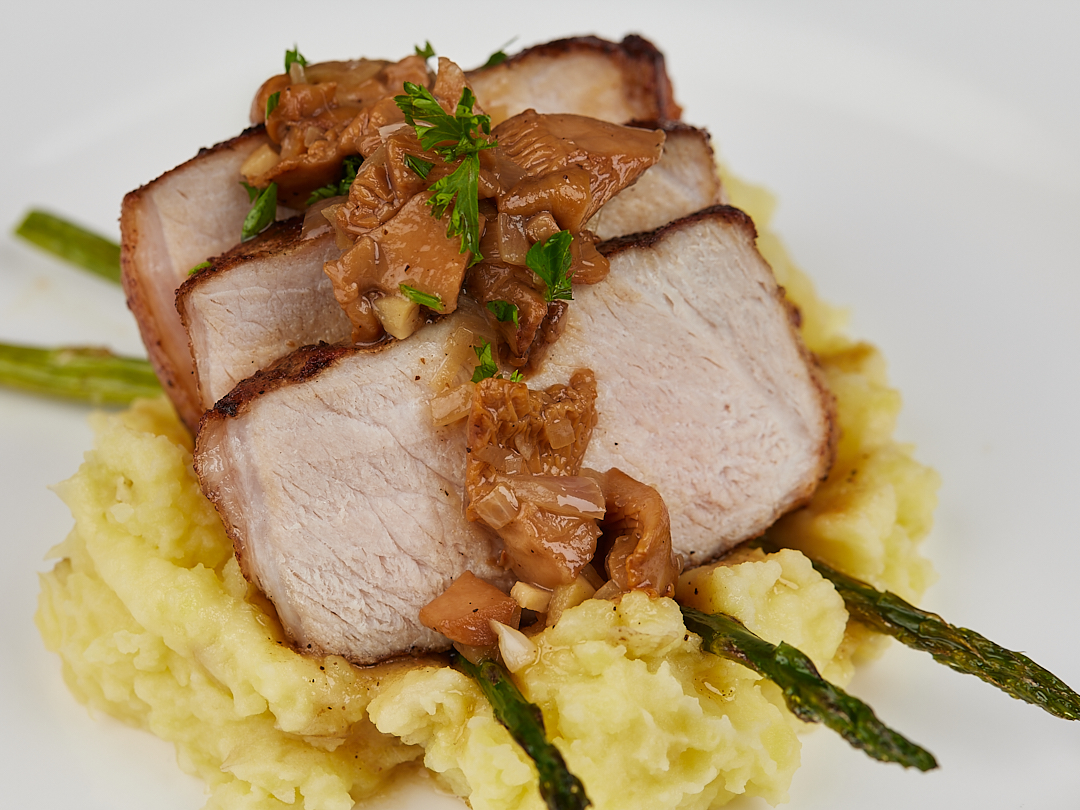 Ingredients
| Amount | Ingredient | Calories | Link |
| --- | --- | --- | --- |
| 1/2 lbs. | Pork Loin | 511 | Buy Fresh! |
| 1/8 tsp. | Kosher Salt | 0 | |
| 1/8 tsp. | Black Pepper | 1 | |
| 1/8 tsp. | Garlic Powder | 1 | |
| 2 tbsp. | Avocado Oil | 248 | |
| 2 tbsp. | Olive Oil | 239 | |
| 6 oz. | Chanterelle Mushrooms | 8 | Buy Fresh! |
| 1/2 cup | Shallot | 58 | Buy Fresh! |
| 1 tsp. | Garlic Clove | 5 | Buy Fresh! |
| 3 tbsp. | Salted Butter | 306 | Buy Fresh! |
| 1 tbsp. | Worcestershire Sauce | 13 | |
| 1 cup | Chicken Broth | 43 | |
| 1/8 tsp. | Black Pepper | 1 | Buy Fresh! |
Preparation
In a large skillet fry the chopped shallots and minced garlic until light in color. Add chopped mushrooms and continue cooking over medium heat for 2 minutes. Add 3 tablespoons of salted butter, 1 tablespoon of Worcestershire Sauce and 1 cup of chicken broth. Season the mushroom sauce with 1/8 teaspoon of freshly ground black pepper. Let the mushrooms cook for 5 to 7 minutes stirring occasionally until soft.
Season the pork loin with kosher salt, freshly ground black pepper, and garlic powder.
Heat a cast iron skillet on medium-high and add 2 tablespoons of avocado oil. Just before the avocado oil begins to smoke add the pork loin and cook for 3-4 minutes on each side. The goal is to hit an internal temperature of 140-145 °F. When done remove from heat and allow to rest for 5 minutes.
Serve the pork loin with chanterelle mushrooms over the serving of mashed potatoes.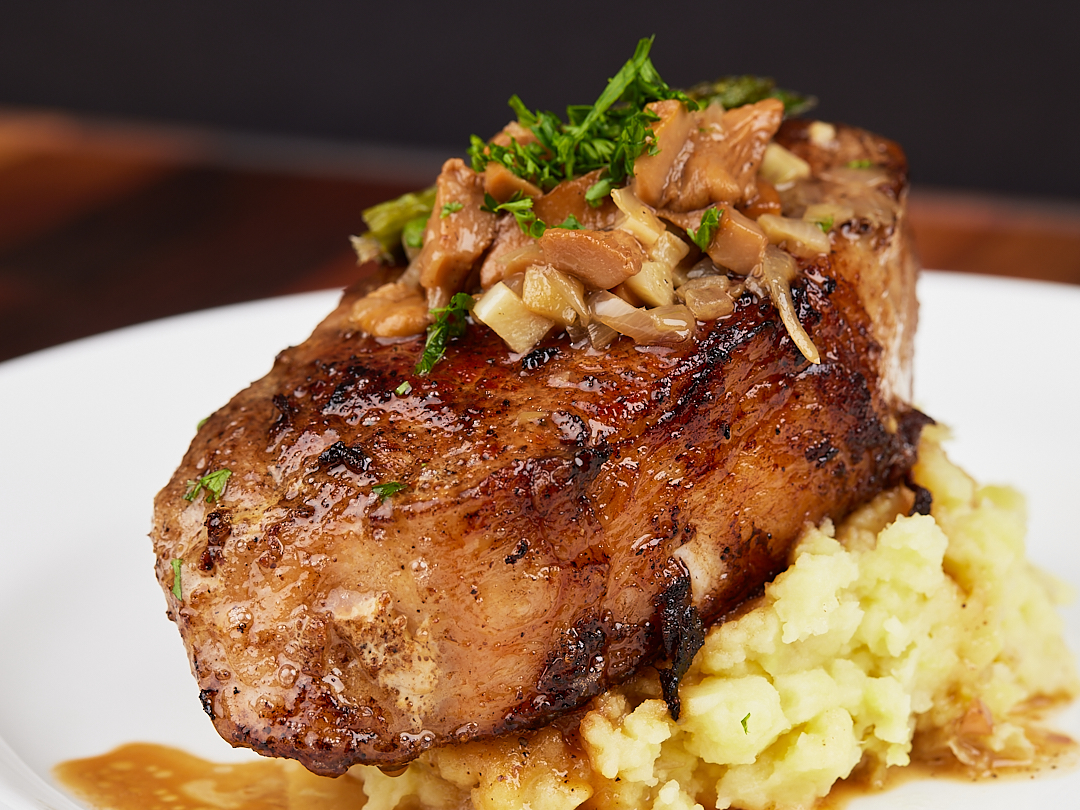 Parings
Pork loin with mushroom sauce will pair well with a glass of Zinfandel or Shiraz.
Nutrition
One serving of pork loin (4 ounces) with 3 ounces of chanterelle mushroom sauce is about 320 calories.

Recommended Serving Size: 4 oz. pork loin, 3 oz. mushroom sauce (Approximately 320 cal.)
Total Servings: Approximately 4
Items Used
Below are a few of the items used to create the finished result. The curated items below and ingredients above have been carefully selected and represent what we believe to be the best balance between quality and cost.