2021-07-04 09:48:44
Seattle, WA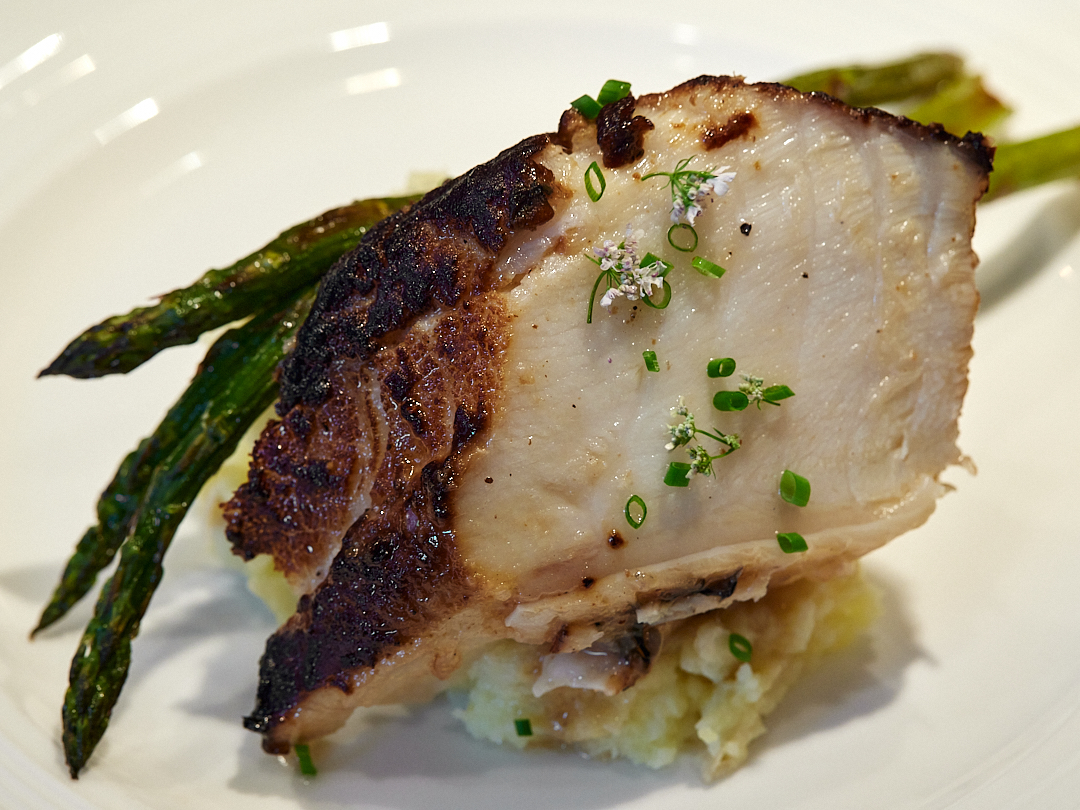 Ingredients
| Amount | Ingredient | Calories | Link |
| --- | --- | --- | --- |
| 1 lbs. | Chilean Sea Bass | 440 | Buy Fresh! |
| 1 tbsp. | Miso | 35 | Buy Fresh! |
| 2 tbsp. | Soy Sauce | 15 | |
| 1 tsp. | Garlic | 5 | Buy Fresh! |
| 1 tsp. | Ginger | 7 | Buy Fresh! |
| 1 tsp. | Sesame Oil | 41 | |
| 2 tsp. | Lemon Juice | 3 | Buy Fresh! |
| 1/8 tsp. | Black Pepper | 1 | |
| 1 whole | Green Onion | 0 | Buy Fresh! |
Preparation
First we start by making the marinade. In a mixing bowl add the miso, soy sauce, grated garlic, grated ginger, sesame oil, freshly squeezed lemon juice, freshly ground black pepper, and chopped green onion. Mix well until all ingredients are combined.

In a large Ziplock bag add the Chilean sea bass and marinade, remove any excess air, seal, and refrigerate. Marinate for at least 2 hours, however, the longer you go the more flavors you'll get.

When ready to cook fire up the smoker and smoke at 275 °F with your favorite wood (ours is cherry) until your desired internal temperature is reached, in our case 120 °F. When done remove and let rest for a couple of minutes. You may either serve whole or slice into portions as we did. Plate, garnish, and enjoy!
Nutrition
A four ounce serving is only 137 calories.

Recommended Serving Size: 4 oz. (Approximately 137 cal.)
Total Servings: Approximately 4
Items Used
Below are a few of the items used to create the finished result. The curated items below and ingredients above have been carefully selected and represent what we believe to be the best balance between quality and cost.